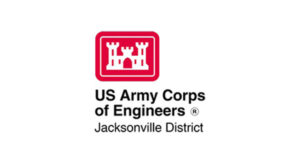 The U.S. Army Corps of Engineers (USACE) Jacksonville District has awarded Foresight Construction Group, Inc., a design-build contract for the replacement of HVAC systems located onboard Naval Air Station Jacksonville, Fleet Readiness Center Southeast (FRCSE) in Jacksonville, Florida.
Foresight's contract will consist of the complete replacement of the HVAC central plant and west side HVAC system in FRCSE Building 101U. This is Foresight's second major project located within FRCSE Building 101U, and largest project awarded on a FRSCE facility. The project value is $8.5 Million.
FRCSE is the largest tenant command onboard Naval Air Station Jacksonville (NAS Jax) and the largest industrial employer in Northeast Florida and Southeast Georgia. In support of its Navy mission, FRCSE operates many industrial processes that present substantial environmental challenges. They are one of eight Fleet Readiness Centers devoted to maintenance, repair and overhaul of naval aircraft, engines and aeronautical components.
"We are thrilled for the opportunity to continue our support of the USACE and FRCSE mission," said Juan Segarra, Foresight Construction Group's President and CEO. "We look forward to putting our culture of service to work in delivering another successful project for the USACE on base."
The USACE contract is set to mobilize in early 2017.